Business storage in Dubai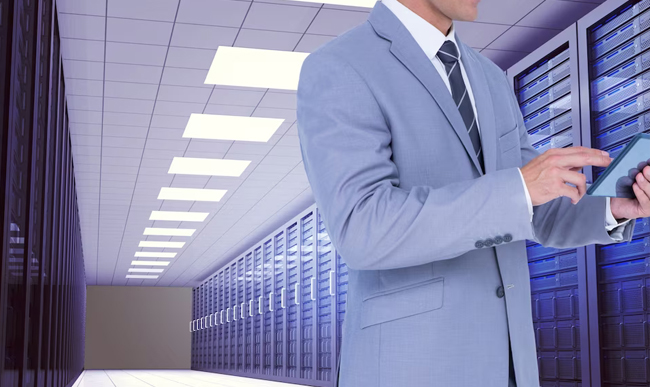 Business storage is for you if you are thinking of what to do with the excessive documents and products as your business outgrows its premises.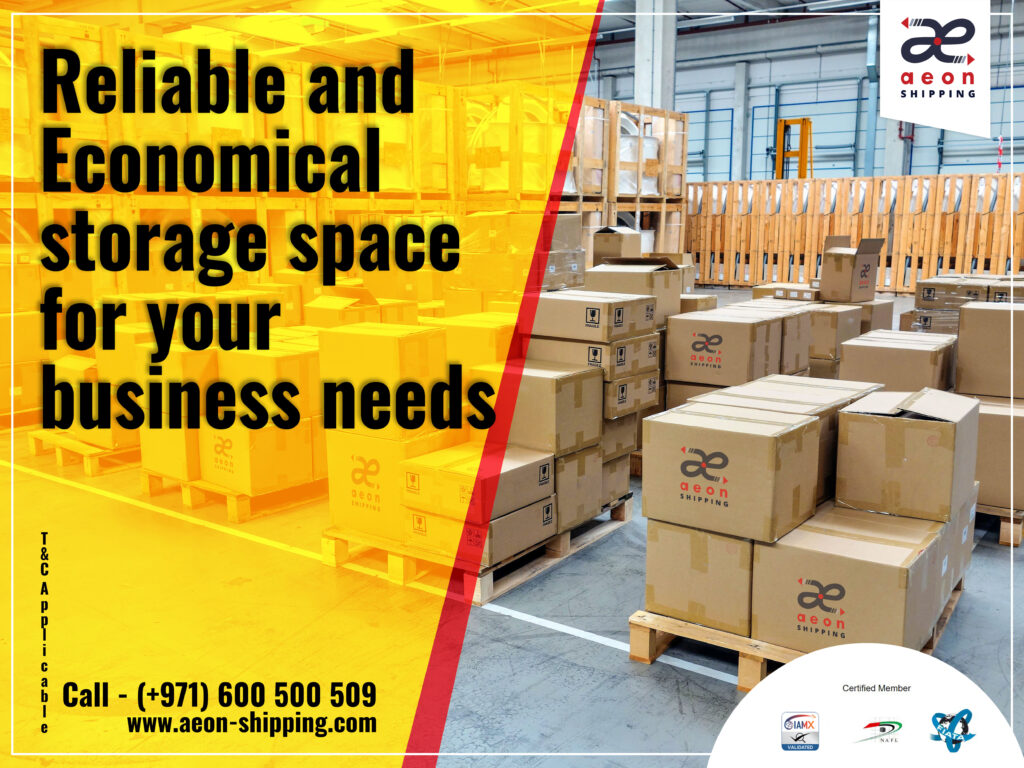 What is Business storage?
If you are a commercial entity, start up owner or medium sized business owner, business storage is for you. This option offers you options and a range of solutions for all your business storage needs. Needs can range from manufactured items, commercial to even service providers. Storage solutions for businesses are a safe platform to store products, inventory or even documents. From lockers to warehouses, this option would be ideal for you. Not only is it secure but it is also a clean and efficient solution catering to your business. Despite your field or industry, whether it be an e business, a firm, contractor or a manufacturer, our storage solutions will help you run your business efficiently.
Business storage facilities
Where the size of a regular business storage facility is concerned, it takes up the same space a room would. As a business owner, you can keep inventory as well as other assets that you consider essential and important to your business. If your requirement is long term, then this type of storage solution is ideal for you.
This is a wholesome service. Why we say so is because they are safe, clean, secure and are easily accessible. You can even access your storage unit whenever you need.
Business storage for documents
This type of storage provides a convenient and safe place for the storage of documents. Documents related to the legal aspect of your business, records and even financial records must be kept in a safe space. It might not be easy to keep track of all important documents if you were to keep them at home. Having everything important within one space lets you keep a tab on documents and files without it having to drive you crazy. Not to mention, it is easy to lose documents if you were to keep them at home. With kids running around the house and other members in your family, documents can be misplaced.
Certain storage providers even offer lockers secure with passcodes so only you and other persons you authorise will have access to.
Advantages
If you were to think that storage solutions are for individuals only, you are wrong. Even businesses of any scale can benefit from this amazing service. If you are an owner of a start up then perhaps your business could be outgrowing your home or office space. You might not be in a position to rent a place out given your current situation.
Moving out could altogether lead to larger issues too. This might not even be practical, specially if it involves uprooting your entire business to a different location. In such instances, renting out a storage space might be ideal. This could be either the style of a warehouse or locker space to keep vital documents in safe keeping.
Here are some benefits of business storage solutions for you to consider.
Price of the storage solution
Renting out a separate premises will be a lot more expensive than having to rent out a storage space. There are also additional costs that affect the overall price of getting a rent or lease. These costs may include maintenance costs, costs related to moving, construction or refurbishment fees etc. So in essence, price is one of the most vital points to consider. Rental of premises will mean that you will have to make a long term commitment. This is not the case at all in storage spaces because changes can be made based on events, your needs and requirements.
Where rates of business storage are concerned, you will receive rates that suit your business the best. All inclusive rates contain in house promotions and perks. This way you will be able to prepare your budget according to the rates offered to you.
Options available
Unlike rental spaces, storage units are of various sizes and types. From small units ideal to store documents, to medium-sized units to keep several boxes. And even warehouse sized ones that will let you keep a large number of inventory in storage.
Some storage facilities will let you drive up to the storage unit. This makes matters easier since it is just a matter of driving up to your unit to drop your items off at the storage unit.
Apart from this, you will receive storage units that contain special features and amenities that are ideal for a business. Such as climate controlled units and indoor storage space. This protects your items against external forces that are capable of damaging your items.
Convenience
Most business owners resort to this type of storage solution because of its convenience. The storage units can be easily accessed since they are designed to be so. With driveways and wide entrances that can be used to get to your storage space whenever you need to. Even when it comes to storage units that are indoors, you will see bays, docks and aisles that are wide. This makes it convenient for lorries or even your vehicle to be driven indoors.
We also understand that for most of our clients,  time is everything. You will have many things to focus your attention on and storage is merely one aspect of it.
Safety features
Storage facilities are up there where security features are concerned. They are usually secure with fences and are within an enclosed area. Also not everyone will have access into the premises. This is because the premises are secure with pin codes and passcodes. In essence, only those who are authorised to enter the premises will have access to the facility. To be on the safe side of things, our facilities are well lit and motion sensors power lighting. However, this can vary from storage facility to facility.
You might even be delighted to know that facilities are equipped with surveillance cameras. they truthfully record everything and work 24/7. Rest assured, your items will be placed in safe hands. Cameras will be monitored by security personnel, and they will also inspect the premises regularly as required. Keeping your items safe after all is our top priority. Keeping a large number of items at home might not be safe. Specially of they are orders that belong to others or your customers. Tackle this problem and more by keeping your items in our safe business storage facilities in Dubai.
Storage solutions are for you
A question you might probably have is exactly who business storage is for. You don't really have to be a mega business owner or a corporate entity to be able to utilize this service. Our solutions will mainly depend on which stage your business is at and your requirements. Based on this information, you will then be offered the solutions that you are after. As you see the growth of your business, it might not be practical to rent out a warehouse right away. It will be expensive, everything is at this point is it not? But we assure you, storage solutions will be the foundation your business needs till it can afford warehousing or a larger space for you to conduct your business. Keep reading to find out who will benefit from this cost effective solution.
Corporate type offices
Are you running a small scale corporate business? In which case you might be at the stage where you have outgrown the space in your home. We understand that documentation at this stage cannot be thrown out. Since documentation must be kept safely, business storage will ensure they offer you a safe space for this reason.
The professionals
If you are a professional running your own practice, then you will benefit from business storage in Dubai. Whether you work in the medical, legal, accounting filed or engineering, if you are just starting out or feel like you are outgriwing your business you will need  safe space to keep your documents in. Lets say you maintain case records or medical records of previous years. You might not even want to refer to them in the future but tossing them out to the bin might not be an option either. in such cases you can rent out a business storage space for their safe keeping.
Have you got a bunch of unused equipment lying around the premises? Then you can even decide to keep equipment that is not in use anymore in storage. Be what it may, if it creates space and clears the clutter in your work space, then that will help you grow your business further.
Restaurant owners
Restaurants undergo refurbishment and changes from time to time. This depends on seasons and weather. Keeping up with the current trends could also be a reason. What results from this is excess furniture and other items you might have used to accessorize your restaurant. You spend so much money on these items throwing them away is not an option. You might even see a future use for these items. In situations like this, keeping your items in storage might be a great option. If you are a caterer, then equipment used in banquets, chairs, tables, linen and even tents can benefit from business storage.
Retailers
Retail owners undergo heaps of change too as times and seasons change. You will receive inventory from time to time. If you own a furniture store or ornaments, then naturally you will end up with a cluttered shop. You can rotate what you decide to put out there throughout the year. Those excess items you wont be using can be kept in business storage units in Dubai.
Contractors
If you are a contractor engaged in plumbing, landscaping or even HVAC, then you might have heaps of equipment at your home. Naturally, it will tend to intrude your family life and end up cluttering your house. Business storage provides ample space for you to keep all of your equipment, tools, spare parts etc. Even certain vehicles that are used for the job you do can be kept in business storage as well.
Manufacturers
If you are running a business that is based on the orders that you manufacture, it is natural to run out of space. There is only so much stacking your product into piles can do. Once you exhaust your space you will end up cluttering the business premises. Business storage rental is a great way to clear out the excess baggage whilst being favourable to your wallet as well.
Startups and independent business owners
Have you only just started your business? We understand that renting out a place just for the business at the start is not a viable option for most. A majority of business owners run their businesses at home and sell their products online through various websites. In this case, it is easy to run out of space or outgrow your garage or spare room. Affordable business storage options in Dubai now exist to help your growing business tackle this situation.
Sales representatives
If you are a sales representative, your home might be full of inventory or products from the company you are employed at. This again might intrude your family life since you will have products lying around the house. Chances of damaging your products are also a possibility. Some accidents are inevitable, lets be honest. But why take a chance when you can easily rent out a storage space for all of your inventory? That leads to less chaos, renders protection for your items and keep them safe until you get to selling them.
Interesting features of business storage in Dubai
It would be helpful for you to look for these features the next time you decide to keep your items in storage. Better be safe than sorry since you will after all spend your hard earned money to rent storage spaces out. You want to ensure it heps your business and not become burdensome instead.
Temperature controlled facilities
Are you in the business of food, pharmaceuticals, electronics, furniture or antiques or paintings? Then Temperature controlled units will be vital for your business. This is because items such as food or even pharmaceuticals need to be stored in certain recommended temperatures in order to maintain their quality. Without which they will be damaged if kept in storage for a long period of time. Afterall, we all know how damaging humidity can get. Avoid this and a host of other problems with business storage with amenities of climate control.
Cleanliness is key
Is there even a pointing renting out a storage space if it is not even clean? At Aeon Shipping, we take the aspect of cleanliness quite seriously. Dust, moisture and pests can quickly lower the quality of your items and even damage them in the long run. From regular clean ups to frequent sanitization of the premises, our employees are trained to keep our facilities squeaky clean.
Access to storage units
Your business storage unit will be easily accessible, whenever your need arises. Especially if you are keeping important documentation in storage, we understand how vital easy access to the storage unit is. Some units can be driven to. You can just drive up to your storage unit to gain access to your items. This is convenient when you load and unload products and inventory regularly.
Protection against external elements
Do you require indoor storage to keep your products? You might want to consider indoor storage facilities and warehousing in order to protect your products against external elements. Rain and shine might harm the quality of your items. Specially if you are keeping antiques or even furniture in storage. Same logic applies where the storage documents is concerned. Important documents must be always protected against external elements and people sometimes since they could be subject to theft.
Secure storage units
Speaking of security, protection will be afforded to your items while they are in storage. We understand that should they be subject to theft, you will incure immense losses to your business. To avoid this we treat your products as if they were our own. We run our cameras 24/7 and have our personnel conducting routine checks around the clock. Premises are under constant surveillance, so no one goes in our comes out without us noticing. Passcodes and Card passes will be available to individual storage units that only you will have access to.