How much do you need to pay for indoor car storage in Dubai?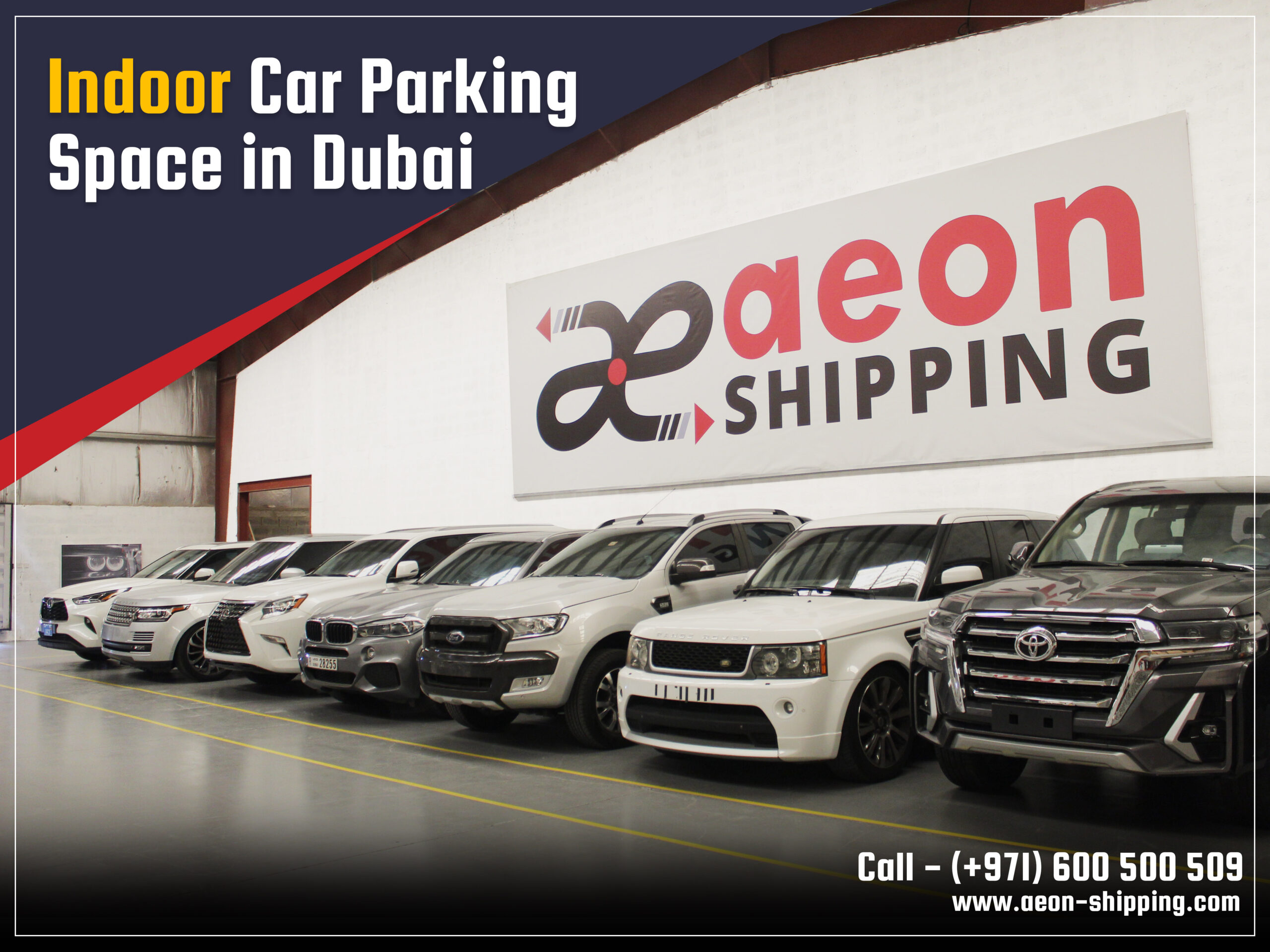 Indoor and outdoor car storage in Dubai
Drive-up, simple access to an extra-large indoor, covered storage area shields any type of automobile from the weather. Indoor car storage in Dubai to suit your needs. You can view prices and more details on storage services in Dubai.
How much do you need to pay for indoor car storage in Dubai?
There are 24-hour video surveillance and well-lit areas of the warehouse. The warehouse is also clean and well maintained to a high level of standard. Flexible car storage rental durations, such as month-to-month, allow you to keep your items in storage for however long or briefly you need.
What is indoor car storage?
The ideal garage away from home is created for your car via  AEON indoor car storage alternatives. In their indoor vehicle storage warehouse, you can store your small truck, compact car, classic car, and any type of vehicle. You can store it for the short-term or the long-term. These roomy storage spaces are perfect for long-term parking and help protect your automobile from rain, and prolonged sun exposure, allowing you to breathe easily knowing it is being taken good care of.
How do you choose a car storage facility?
Why am I seeking indoor car storage, you might be asking. There are several reasons why you would decide to store your vehicles. You might only occasionally take your luxury car out of storage, you might need a temporary home for your car while you're away for work or travel, you might not have access to a garage to keep your car safe from storms and inclement weather, or you might have a race car that you enjoy driving occasionally. You can also ship your car locally or internationally via AEON Shipping LLC for a good rate.
Covered Car Storage in Dubai
If you'd like a little extra outdoor protection, think about renting one of our covered parking storage spaces. These parking spots are great if you want to keep your car out of the elements without having to pay for an indoor storage unit. Covered parking spaces offer a flexible answer to various car storage problems.
What are the benefits of indoor car storage?
While looking for car storage, there are a few important factors you should consider:-
Security status

Company details and reputation

Storage facility quality status

Pickup and drop off your vehicle 

Access to your car

Vehicle Check 

Additional storage services
What are the best additional services for the vehicle at storage?
Managing tire pressure, charging a car battery, starting the engine frequently, and protecting dust covers are a few examples. When searching for indoor automobile storage, choose a car storage facility that provides these extra services. This caliber of service demonstrates the love and care they have for automobiles and suggests that their facility is the ideal home for your car.
What do I need to pay when hiring a car storage facility?
The most crucial aspect to take into account when keeping your car is security. A complete security system includes more than just locks and keys. A trustworthy car storage facility needs to feature 24-hour surveillance cameras, alarm systems, lights, motion sensors, etc. in addition to passcodes for gates and doors. When keeping your car, you should seek for a security system that is coupled with a business that watches the site after hours.
How do I get the best deal for hiring an indoor car storage facility in Dubai?
We can have it available for pickup or deliver it to your door when you need to use your automobile. Regardless of the approach you select, your car will be expertly detailed, well-kept, and ready for its intended purpose.
How much will it cost me to park a car in Dubai?
Shopping for effective and affordable indoor car storage is not only important but easy.
The physical and environmental state of a storage facility affects its quality just as much as the security measures that have been put in place.
In order to prevent the possibility of your vehicle suffering weather-related damage while it is in storage, you need to make sure the facility complies with construction regulations.
It is necessary to have climate control in the car storage facility. This will prevent your car from overheating or getting too chilly while it is in storage.
Your vehicle's performance and functionality will suffer in a bad climate.
Prior to handing over the company does a quality check out 
Battery and lights checked

Fluid levels checked

Tyre pressures set

Interior and Exterior finished 

Radio checked, clock set

Door-to-door delivery service
 Car Storage Options in Dubai 
To meet your needs, we provide a range of car storage options.
Browse our selection of storage choices to find the best option for you, whether you need more room to park your car or want to protect it from the elements.
Indoor Car Storage Units in Dubai, UAE 
The best garage away from home is one with indoor auto storage. We have indoor automotive storage spaces where you may keep your vintage vehicle, small truck, or compact car. These dedicated spaces are perfect for storing a car for an extended period of time since they shield it from external elements, including sand, rain, and prolonged sun exposure.
Outdoor Car Storage in Dubai, UAE 
Their outdoor car storage is a fantastic option if you're having trouble finding a location to keep your car at home. With features like 24-hour CCTV recording, our outdoor parking lot is superior to any typical parking lot. You can safely leave your car at AEON secure warehouse with confidence.
Covered Car Storage
Choose one of our covered parking storage spaces if you'd like a bit more outdoor protection. These parking spaces are excellent if you want to protect your car from the elements without having to rent an indoor storage space. Covered parking spaces offer a flexible answer to various car storage problems.
Ideal Vehicle Storage Alternatives in Dubai
It's helpful to look into all your alternatives when choosing car storage so you can make the best decision. Renting a car storage unit for an extended period of time could be a practical solution for you if you're looking to conserve space at home, declutter your garage, or don't have enough space in your driveway. The ability to leave your automobile in a unit while you are away on a trip for pleasure or business is another benefit of short-term car storage.