Long term storage of household goods
Long term storage of household goods
If you are in it for the long haul. long term storage of household goods might be just the solution you have been looking for.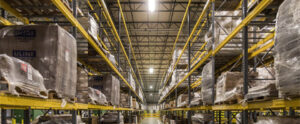 What does long term storage entail?
Are you planning on relocating to a new place? retiring or even resizing your home? Needless to say, there are a couple of reasons why people choose to keep their items in storage. Of course, your requirement can either be long term or short term. However, you will require long term storage when you need to declutter your place. Since hoarding in your house is not a viable option, keeping them safe in a storage space is an option. Some items hold some degree of sentimental value for us. So, just simply tossing them out might not be the best option for you.
Perhaps you will want to keep these items in storage for a couple of weeks, or even months. Years in extreme cases. If you don't see any use for these items in the foreseeable future and don't see yourself throwing them away either, then the long term storage of household goods might be the best option for you.
It might be best to prepare in advance, prior to keeping your belongings in storage. Specially if you have not kept your belongings in storage before.  Storage Dubai is dedicated to offering you the best solutions and advice for storage solutions. Rest assured, we will let you in on the tips, tricks and everything else related to the long terms storage of household goods.
Some factors to consider in long term storage for household goods
We cannot emphasize on the fact that you will need to resort to long term storage solutions for many reasons. A place to keep those additional sports gear, or winter clothing, holiday decoration or even some important documents can come up whenever. Let us take you in on a secret. Long term storage solutions are just for vehicles, they can even be used for everyday items such as household goods and furniture. It would always be good to be aware of what things you should worry about before you keep your household goods in storage. After all, you will have plenty of options to skim through at the end of the day.
Where is your storage facility located?
True enough you are willing to keep your goods in long term storage. But it is to important to note to yourself of the proximity of the facility before you choose a storage solution. You will need to access it whenever the need arises, specially when it pertains to household goods or furniture. You just never know when you will need them.
How often would you be willing to drive the distance? Is it worth the price you pay to keep your items in such a storage facility? These are things you will have to keep in mind. However keeping your items in a facility that is located further from your home might not be a significant issue since it is long term storage. However this will largely depend on the frequency of its use. If you will only be traveling to an from the facility several times in a year, this will not be too much of an issue.
Operational hours of the storage facility
Obviously, easy access is key when it comes to any storage facility. Before you choose to hop on board with a storage solution, you consider the access times. Perhaps you might be a person with a busy schedule. This means you will not always have the time to visit the premises during its usual hours. Some storage companies in fact will allow you to visit and gain access to your items at a time that is convenient for you.
Suppose the storage premises being closed off on the only day that is convenient for you which could possibly be on a weekend? That will be quite off putting, specially considering the price you pay for it, wouldnt it? Ideally we suggest you opt for an option which lets you retrieve your items with 24 hour access.
Payment procedure and plans
The manner in which you are charged by the storage facility must be considered. Ofcourse you must not allow price determine absolutely everything. However, it should have some influence on the decision you make in order to avoid hidden costs or fees. How often will you be charged? Would it take place on a weekly or monthly basis? You must also question the storage facility whether the contract or plan may be terminated whenever you need to. If you are hoping to work within a budget, such questions become specially important. At the end of the day, it is about how much the facility costs and how good they are in taking care of your needs for you.
Amenities offered by the storage provider
When we choose an option when it comes to practically any aspect of our lives? We will consider the options that will be offered to us. This same rule applies when you decide to keep your household goods in long term storage as well. After all, it is an experience. for both you and your household goods.
For instance, temperature controlled storage units make up for an ideal environment  for your household goods. This is because extreme temperatures are not exactly ideal for items like furniture or even expensive pieces of artwork, electronics or antiques. Even expensive clothing or winter clothing will require attention to internal temperature in order to preserve and maintain their quality. Imagine your most expensive leather goods being damaged after having left them in a storage unit without the ideal conditions? You would have much rather kept them with you.
Substandard conditions of heat and humidity are detrimental for your household goods. Leaving them damaged and so can even be a waste of your hard earned money, we do not want that at any cost. In order to maintain its pristine quality, humidity and heat must be warded off. Luckily for you, climate controlled storage units are now a thing, so you don't have to worry about this too much.
Certain other aspects that can affect the quality of your household goods are;
Indoor or outdoor storage solutions,
Materials used by the storage facility or what they are made of,
Whether they contain rust free steel or wood resistant to extreme weather conditions.
Safety measures in long term storage of household goods
How safe are the storage premises while your items are kept in the unit? Aside from your belongings, storage facilities are also responsible valuables that belong to a number of other customers as well. So naturally, maintaining the safety of the premises becomes a priority. Ofcourse the extent and degree to which this is done will vary from storage company to company. It will not be the same. Hence why it is important that you do your research in advance and as much as you can to be aware of how secure the storage facility is. Once it is in, there is not much you can do from the outside, but is the absolute responsibility of the storage company you have chosen.
The premises are monitored by most companies using 24/7 surveillance methods. This involves security cameras, by stationing security personnel, maintaining biometric pass codes for access or even key cards. Be sure to ask the right questions before you proceed to sign any form of contract.
Ratings and reviews
Lets be clear on one thing. You are not the only person to resort to the solutions by any particular storage company. Many others, just like you would have obtained the services of the company. So it is extremely important to read the reviews of a company prior to obtaining their services. Specially if you are looking to obtain a very specific service from them. They can be the most popular chain of storage solutions but it is important to read reviews nonetheless.
Perhaps you can speak to other customers if online reviews seem insufficient for you. Word of mouth is the most common way a company gets their name across to new customers. Yo may have friends or family who might have recommended the service for you. In this case be sure to ask them about their experience in advance so you'll be ready by the time you have to make the call.
Do they offer insurance?
Does your facility offer you the option of inhouse insurance solutions? You might have hit the jackpot yourself if so. Insurance policies are extremely important and you will have to find a storage company that makes you that offering. Especially if you have not received third party insurance policies for your items by yourself.
We can never tell what the future holds. As a customer, it is extremely important for you to anticipate unforseen situations. Not that we want anything bad happening. Although, preparing for the worst makes dealing with such situations a lot easier when and if it comes to that. Beinf under constant worry over your items when they are in long term storage will not render you the best mental state. To ease your mind, we suggest you focus on the insurance policies a tad bit. For one, worst case scenario, you know you will always be compensated for should your household goods be damaged or stolen.
Sizes offered for the long term storage of housheold goods
Household goods come in all forms, shapes and sizes. As a professional entity offering multiple solutions, your storage facility has to be prepared to offer you spaces that can house your items. You can have large items like massive pieces of furniture, perhaps an LED television or a cupboard. Or it could include a bunch of Christmas decorations, clothing, or even shoes. Whichever it may be, you must be sure yourself that the service provider has adequate spaces appropriate enough to store them. If not, it sort of defeats the purpose doesn't it? You are paying good money, so you might as well do your research on the sizes offered.
Tips to abide by in the long term storage of household goods
The decision to keep your household goods in long term storage should not be a hasty one. You will have to make this decision weeks, perhaps even months in advance. Your household goods will have to be prepared well in advance. This is specially because you wont know when you will take them out of the storage facility again.
Storage quite rightfully is similar to an investment, and dont want your hard earned money to go to waste. You will have to come prepared, or at least know how to familiarise yourself with the preparation procedure. Unsure of how to prepare your goods or what to do? Here are some useful tips to consider in well ahead of time.
Assesment of the the goods
Assessment is the first step towards preparation. Take a nice long look at what you are hoping to put in storage. First and foremost, consider whether the items can even be kept in long term storage to begin with.  Once you know they can be stored, you can then make a thorough assessment of the other factors.
Then, prepare a note listing out all the things you hope to keep in storage. You can then decide on the size of the storage unit. Whether you are hoping to put your items in a box, or to cover them with bubblewrap and then pack them off, can all be considered after. You can even make this a solid opportunity to declutter your stuff. Maybe perhaps throwing or donating the items you feel like you wont use even in a life time might be ideal.
Then if your items require additional support like bubble wrap or even cushioning while they are being kept in storage. Maybe disassmble cupboards or furniture, pack and seal them in boxes so no pests creep in.
Choosing a professional storage facility
This is probably the most important factor to focus on next. Since your items will be under the custody of the storage solution provider, it only makes sense to make a thorough assessment well in advance. You may decide to choose a provider that is either located in close proximity or not, it is your call. If you have the ways and means to reach the facility, and if the facility offers you a solid offer, then you might as well choose to go with it.
Storage of items at home in the long run might not be idea. Even iff space is not the issue. Storage facilities will look after your items as if it were their own. Maintaining the quality of your items and preserving its pristine condition is the main purpose of most storage providers offering the service of long term storage of household goods.
Why run the hassle when you can easily utilise your space for a better purpose? Additional storage space, at an a affordable rate sounds like an offer waiting just for you.
Pack wisely for the long term storage of household goods
Ah the packing, the most important factor to preserve the quality of your items. Perhaps it is the key factors in determining the quality of your items in the long run. With time, any item is subject to deterioration. This must be anticipated nonetheless. So, it is important that you prepare your items beforehand, here's how.
Clean your items beforehand. It heps to know that you would have gotten rid of the dust before you put it into storage. Not onlyare dust particles detrimental to your items, but also the items of other people in the long run.
If you are packingimportant documentation, use folders or file that are acid free or cover them accordingly so light doesn't seep through. They must also be stored in a temperature controlled environment for maximum preservation.
Are you hoping to keep a mattress in long term storage? They are quite expensive so make sure you wrap it up well in advance. To avoid any damage to the surface, be sure to not keep any thing atop.
When keeping photographs and albums in storage, they must be done so on acid free paper to avoid them from being discoloured. Use boxes to store them correctly as they will safely keep your photos preserved in the long run.